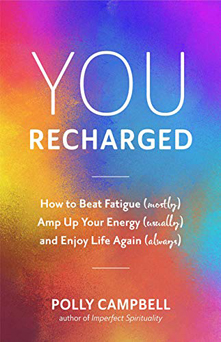 You, Recharged: How to Beat Fatigue (Mostly), Amp Up Your Energy (Usually), and Enjoy Life Again (Always)
Learn the approaches, practices, and self-care strategies that will help ignite your essential energy and vitality so you can stop feeling stuck, bored, and burned out. You, Recharged will help you discover the small but meaningful ways you can feel happier, healthier, and more alive – no matter what's going on around you.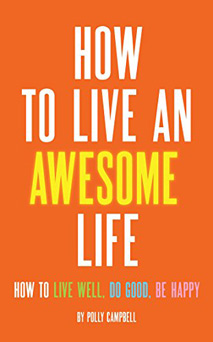 How to Live an Awesome Life: How to Live Well. Do Good. Be Happy.
Life is filled with stress and challenge – and wonderful, awesome things in every moment.  This book will help you access the amazing in every day life to live in a state of gratitude, peace, acceptance so you feel healthier, happier, and lighter even during times of uncertainty.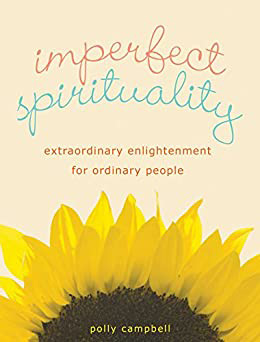 Imperfect Spirituality: Extraordinary Enlightenment for Ordinary People
How can we stay rooted in our growth, connected in our spirituality, mindful even when the kitchen is a mess, the bills are due, and the toddler has a raisin up her nose? This book filled with practical tips, hilarious examples, and down-to-earth approaches will show you how to let go of worry, amp up your optimism, and embrace your authentic self to offer your gifts to the world.
Copyright © 2022 Polly Campbell. All Rights Reserved.